Waha Capital, based in Abu Dhabi, is an investment company that offers a range of attractive opportunities to institutional investors. Waha Capital recently reported a net profit of Dh349 million for the first half of 2015. Key portfolio assets helped drive the results, including AerCap Holdings, Dunia Group, and the company's Capital Markets division. This increase in net profit can be attributed to company's strategy to invest in some of the fastest growing sectors of the economy.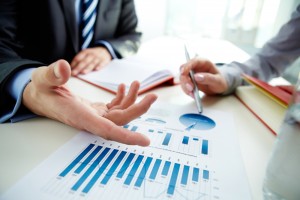 The investment company's net profit for the first half of 2015 of Dh349 million was 224% higher than an adjusted net profit of Dh107.8 million in the first half of 2014. This was after taking out net non-recurring adjustments, primarily due to the one-off gain that the company recorded that year after unlocking part of the value from its stake in AerCap Holdings.
The company stated that the first half net profit also represents a 182% increase compared to the net profit recorded in the first half of 2013, which was Dh123.7 million. In the second quarter of 2015, Waha Capital recorded a profit of Dh166.9 million.
Waha Capital continue to benefit from an increase in earnings per share at AerCap Holdings. AerCap reported a first-half net profit of $621 million – a 249%increase from a year prior. Earnings per share rised from $1.28 to $2.95 per share, an increase of 130%, after the company acquired International Lease Finance Corporation in May 2014. Furthermore, Dunia Finance recorded a net income of Dh119.6 million for the first half of 2015, which was a 44.7% year-on-year rise. Low interest rates continue to drive consumer demand.
The Capital Markets Division of Waha Capital's net profit was Dh138.6 million in the first half of 2015. The company launched equities and fixed income funds, which will be offered to third-party investors later this year.
Source: http://gulfnews.com/business/sectors/investment/waha-capital-reports-net-profit-of-dh349-million-in-h1-2015-1.1566232